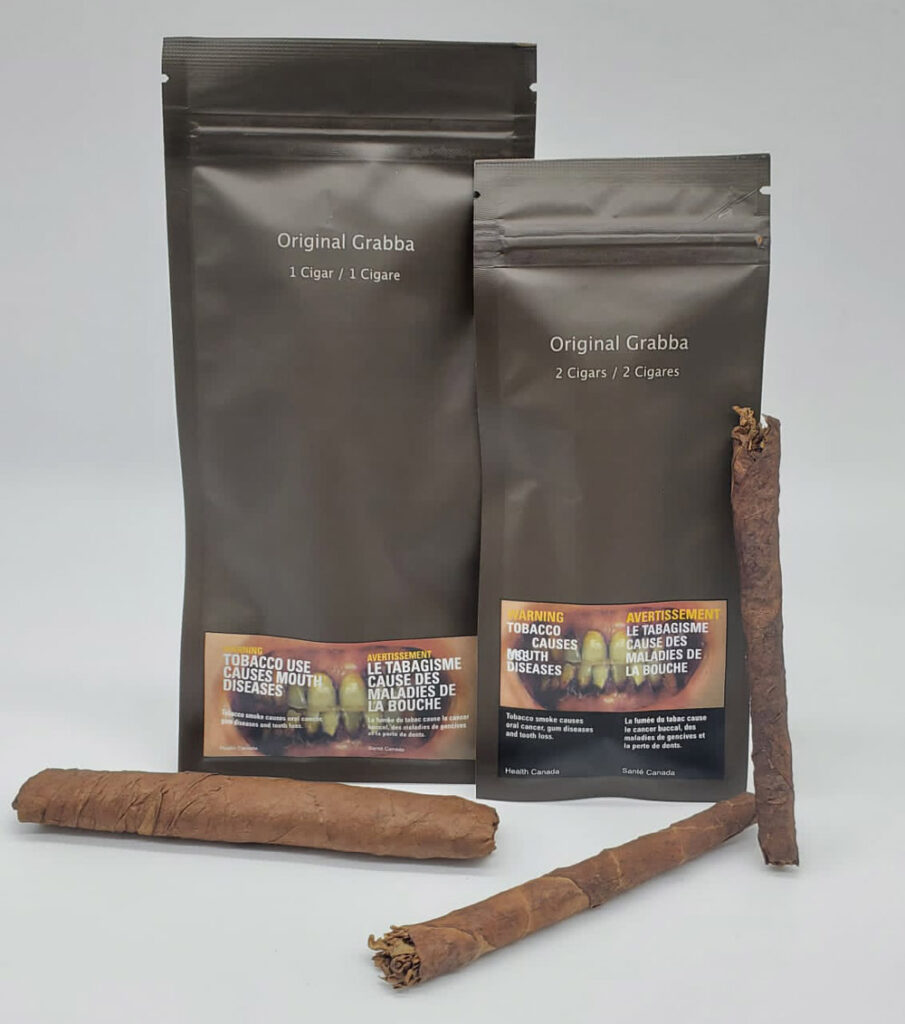 high quality product options
Consumers will have 2 options, a rustic-style cigar available in a double pack, or an XL cigar that features a dark broadleaf long-filler, wrapped in a silky smooth wrapper. They are 100% premium, dark, natural, broadleaf tobacco with no additives. These cigars are simply a better quality product for your customers.
Our packaging complies with the  new plain and standardized packaging regulation laws that have been applied to cigars, and retailers in Canada must comply with this new legislation by May 8th, 2021.